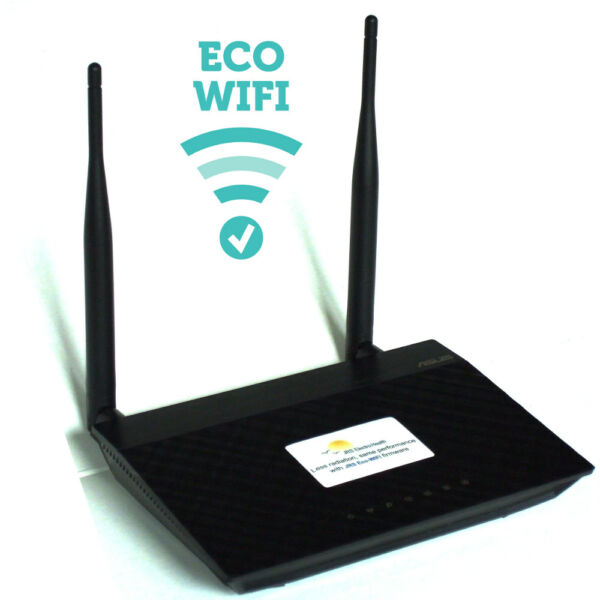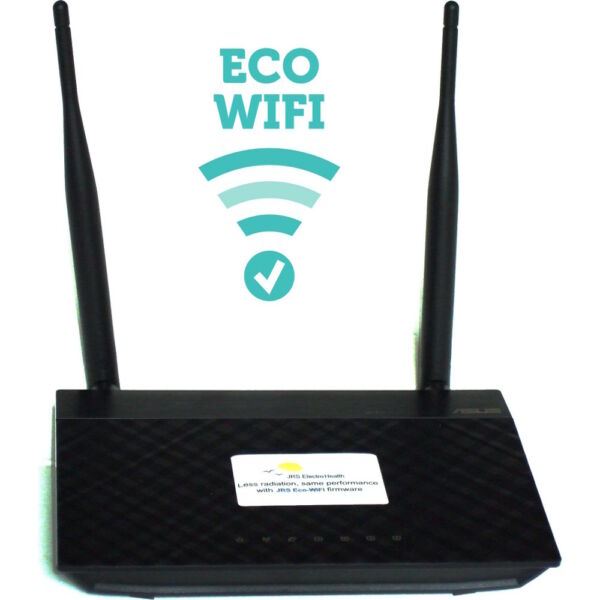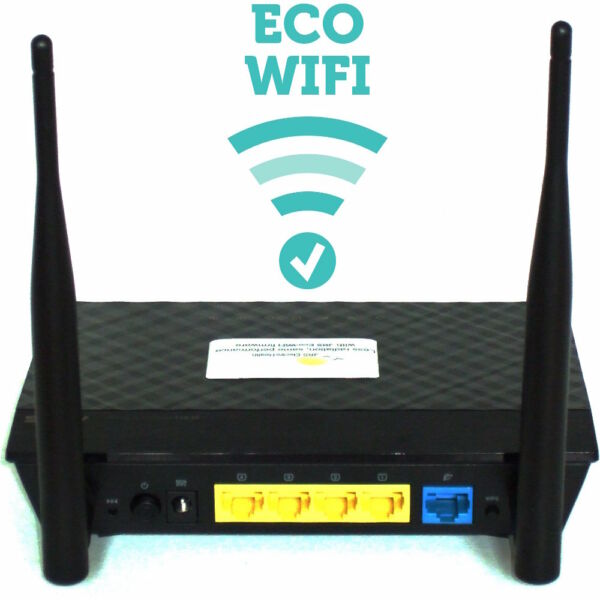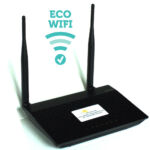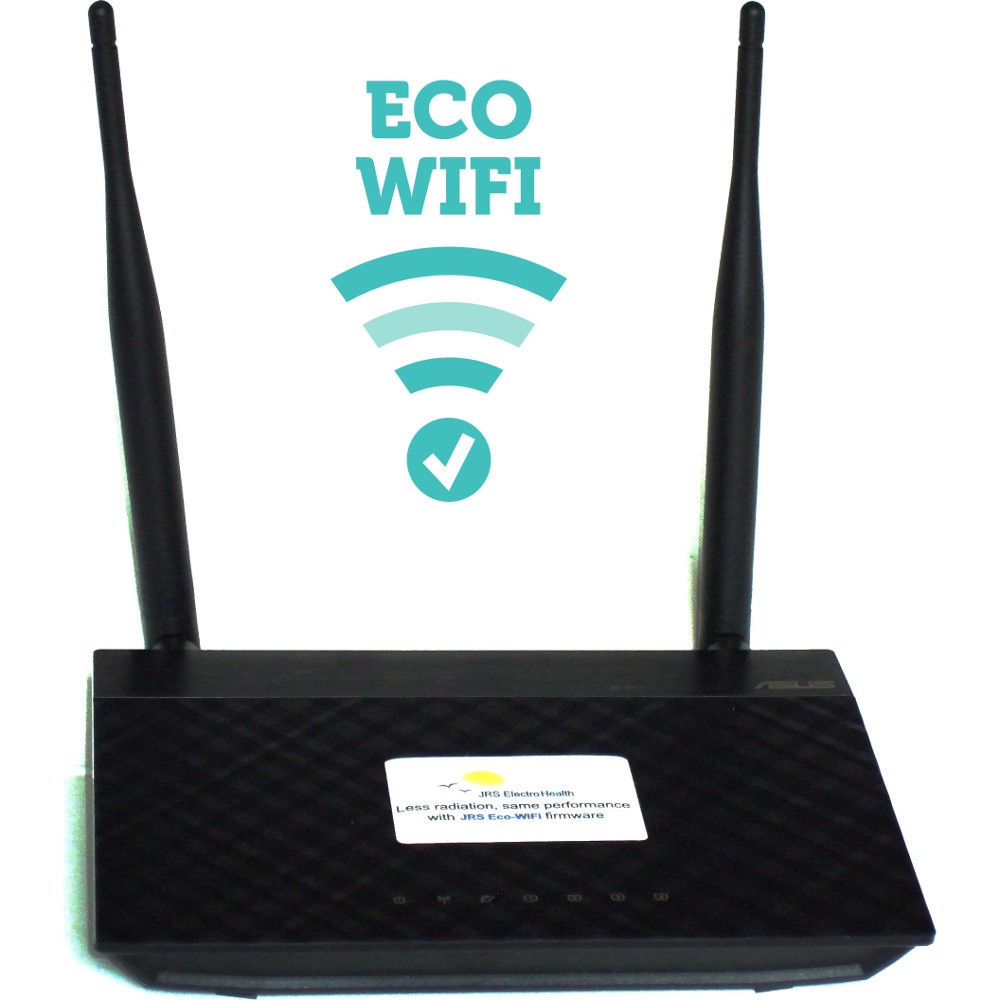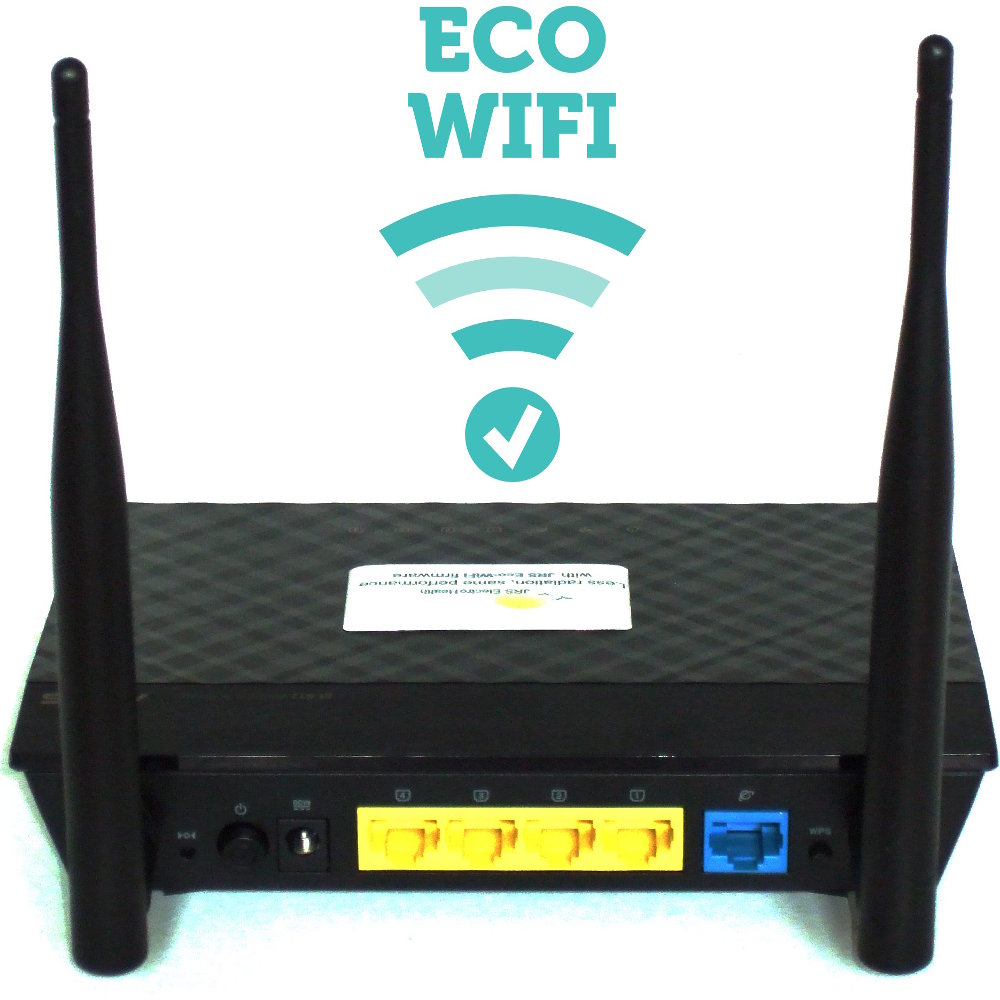 JRS eco-wifi 01A on Asus
$98.55
Description
Details
Reviews (53)
Product support
Description
90% less radiation in your home.
Low radiation router with JRS® eco-wifi 01A firmware
The unique JRS eco-wifi operating system installed on a top brand Asus router
The most economic eco-wifi router for use with all modern smartphones, tablets etc.
Compatible with Wireless-N standard
External antennas for maximum range
2 years warranty.
Compatible with Comcast, AT&T, Time Warner, Verizon, and all other providers (provider independent). Connects with your existing modem to reduce EMF.
How to install your Eco-wifi router.
Power adapter 100-240V 50/60Hz included. Plug adapter included free of charge for US, Canada, Australia/NZ and UK orders.
Advantages of the JRS Eco-Wifi firmware:
Reduce WiFi radiation by 90% in standby: signal is only transmitted once every second.
Connection throughput speed and network stability remain the same.
Scheduled automatically fully (100%) switch off Wifi radiation (for example at night). LAN ports for wired internet keep functioning.
On/off switch for wifi transmitter. Cabled LAN ports keep functioning.
The 3 different Eco-Wifi types in brief:
01A = Basic internet, 03 = Fast internet, and 05AC = Very fast internet.
JRS eco-wifi 01A on Asus
JRS eco-wifi 03 on Asus
JRS eco-wifi 05AC on Asus
Speed for normal internet usage (browsing websites)
+++
+++
+++
AC wifi for super high speed
-
-

Dual band (extra channels at 5 Gigahertz)
-

Max. throughput speed on 2.4 GHz wifi network measured with Speedtest.net
25 Mbps
100 Mbps
100 Mbps
Max. throughput speed on 5 GHz wifi network measured with Speedtest.net
-
100 Mbps
300 Mbps
Range and number of external antennas

++ (2)

+++ (3)

+++ (3)
On/off switch for wifi transmitter - cabled LAN ports keep functioning

Fine adjustment of range with 1 milliwatt step size
Up to 95% reduction in transmit power

Asus router type
RT-N12
RT-N66U
RT-AC68U
Firewall and WPA2-security with password

Gigabit ethernet LAN ports
-

Two USB ports for sharing USB storage and print server
-

VPN client and server
Easy installation. The Eco-WiFi router is connected to your internet modem using a standard network cable (included). If your internet modem has built-in Wifi, switch off its Wifi function. You may ask your internet provider's customer service how. All functions of your existing internet modem, like for example internet telephony, can still be used.
The exposure to EM radiation from the laptop or other wirelessly connected equipment remains unchanged. Set your smartphone to switch its wifi off in stand-by mode. In some cases you can reduce the transmit power of your computer's WiFi adapter using the Device Manager in Windows. A wired internet connection is radiation-free and minimizes health risk.