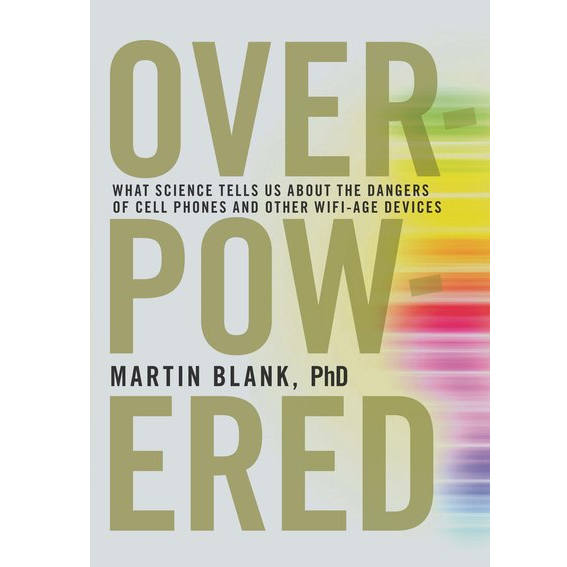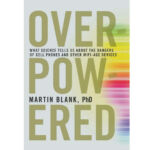 Overpowered – Martin Blank, PhD
$16.59
Beschreibung
Bewertungen (2)
Beschreibung
[JRS:] Martin Blank has written this excellent book 'Overpowered' that I recommend wholeheartedly. Martin Blank is a scientist and pioneer with a 30 year track record and top publications in the field of EM radiation and health. The book is subtitled "What science tells us about the dangers of mobile phones and other devices in the Wifi-age". And thanks to the New York publisher Seven Stories Press, this book is very nice to read.
Together with a group of 190 scientists from 39 countries, on May 11, 2015, the author of the book made an insistent appeal to the United Nations to finally do something about the proliferation of electromagnetic radiation in our environment (video).
Keys, wallet, cell phone . . . ready to go! Cell phones have become ubiquitous fixtures of twenty-first-century life, suctioned to our ears and stuck in our pockets. Yet, we've all heard whispers that these essential little devices give you brain cancer. Many of us are left wondering, as Maureen Dowd recently asked in the New York Times, 'Are cells the new cigarettes?' Overpowered brings readers, in accessible and fascinating prose, through the science, indicating biological effects resulting from low, non-thermal levels of non-ionizing electromagnetic radiation (levels considered safe by regulatory agencies), coming not only from cell phones, but many other devices we use in our homes and offices every day.
Dr. Blank arms us with the information we need to lobby government and industry to keep ourselves and our families safe.
English
Paperback
Seven Stories Press
15x210x140 mm
314gr.
October 2015
1st ed.
ISBN 9781609806200