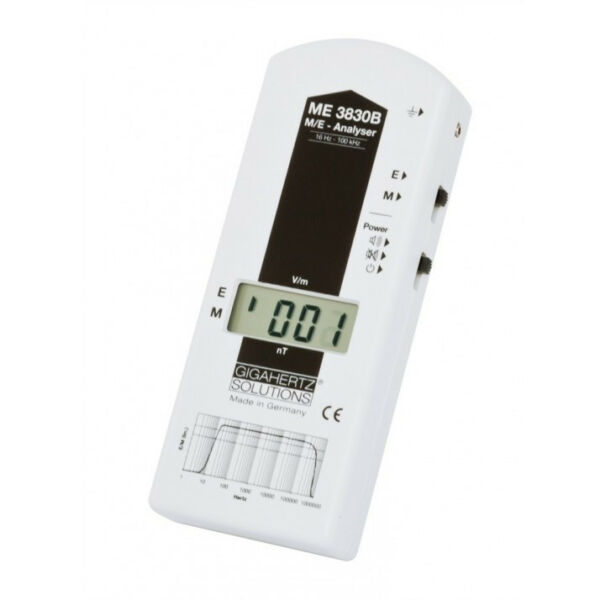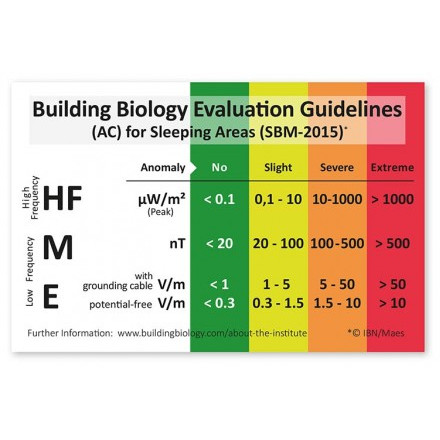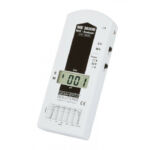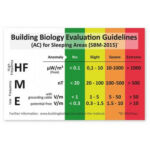 Gigahertz Solutions EMF meter ME3830B
$231.44
Description
Details
Product support
Description
To measure is to know.
Gigahertz Solutions is the unbeaten number 1 in electrosmog measuring instruments, a pioneer in broadband building biology measuring technology. The devices have ten-thousandfold proven their reliability, accuracy and sensitivity and are leading-edge in their price category.
This meter is particularly easy to use and allows a straightforward and quick assessment of exposure to low frequency electric and magnetic fields (LF-EMFs) from high voltage lines, household applicances, electric cars, etc., the determination of suitable remedial measures and the monitoring of their effectiveness. Frequency range: 16 Hz – 100 KHz.
Made in Germany.
Technical Specifications
Frequency range:
16 Hz – 100 KHz (compensated, better than -2 dB).
Measurement range:
Magnetic flux density (unidimensional): 1 – 1999 nT
Electric field strength: 1 – 1999 V/m
Precision:
+/- 2 %, +/- 14 digits @ 50/60 Hz
Sensor:
E-field sensor for electrical Low Frequency fields
H-field sensor for magnetic Low Frequency fields (one-dimensional)
Audio analysis:
Acoustic signal proportional to the field strength with switchable "Geiger counter effect"
Signal rating:
RMS
Power supply:
9 Volt Alkaline battery included, average operation time 24-36 hours, depending on the operating mode
Low Batt. indication
Auto Power Off