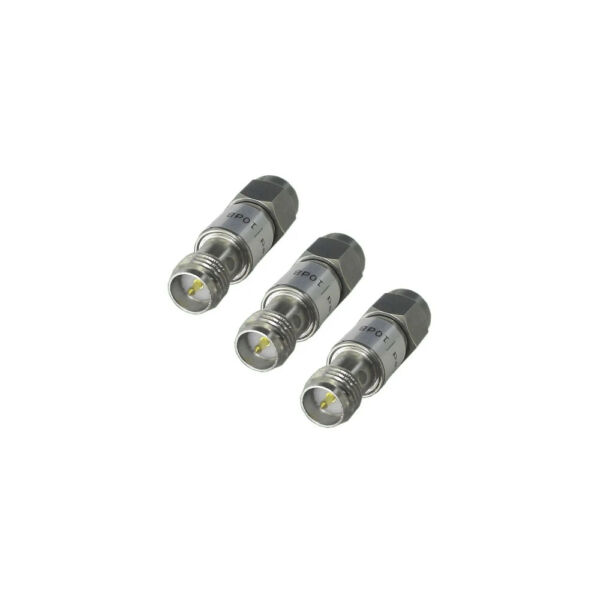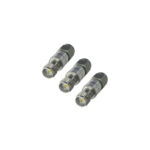 Set of 3 factor 10 attenuators for Eco 100 D2
$67.71
Allows for further reduction of the range of the JRS Eco 100 D2 router, to about 10 meters.
Description
By using these attenuators, you reduce the maximum range of the Eco 100 D2 router by a factor of 10, reducing radiation even further. This makes it possible to realize a wifi network with a range of only about 10 meters or 1 room, depending on the building material of the walls. You still have the option, nevertheless, to set the transmission power to maximum in the router's settings. This allows you to reach multiple rooms on one floor.
The attenuators are mounted between the router and the antennas.
Technical Specifications
| | |
| --- | --- |
| Frequency range: | DC – 6 GHz |
| Connector: | RP SMA Female to RP SMA Male |
| Attenuation: | 10dB |
| Power: | 2W |
| Accuracy: | ± 0.5dB |
| Dimensions: | 7mm diameter x 26mm length |
| | |