Register your router to download your JRS Eco 100 Wifi firmware and receive updates.
Please enter the MAC number of your router. You can find the MAC number on the label on the router and also on the side of the router packaging, next to 'MAC' and below the serial number ('S/N').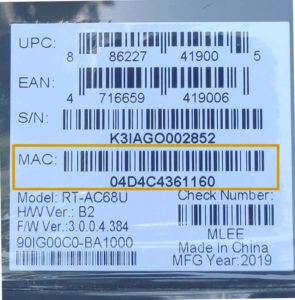 The MAC number looks like for example: 04D4C4361160. It consists of exactly 12 characters, and includes only the letters A to F and the digits 0-9. You may type in upper or lower case letters. Please make sure not to confuse '8' and 'B' or '5' and '6'.
If you have multiple routers you can use the '+' button on the form to create more fields.
Your personal data will be used to inform you about updates, and not for purposes other than those described in our privacy policy.
For support please Contact us