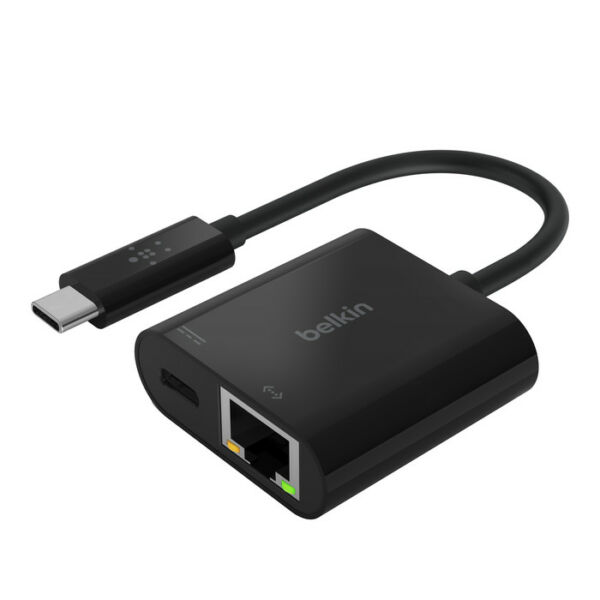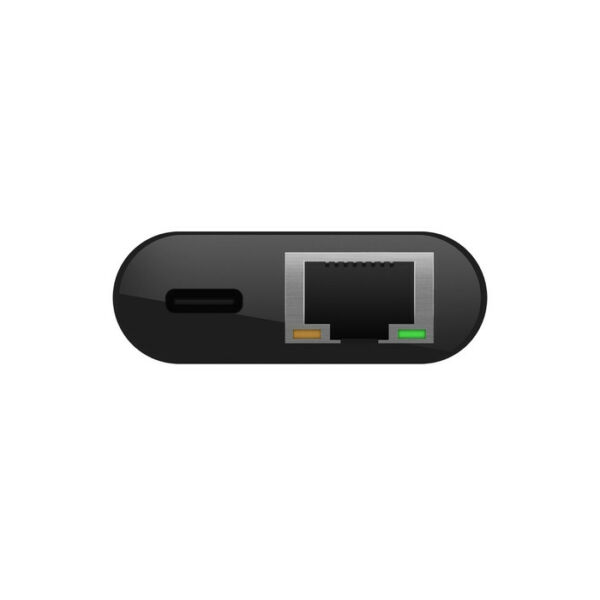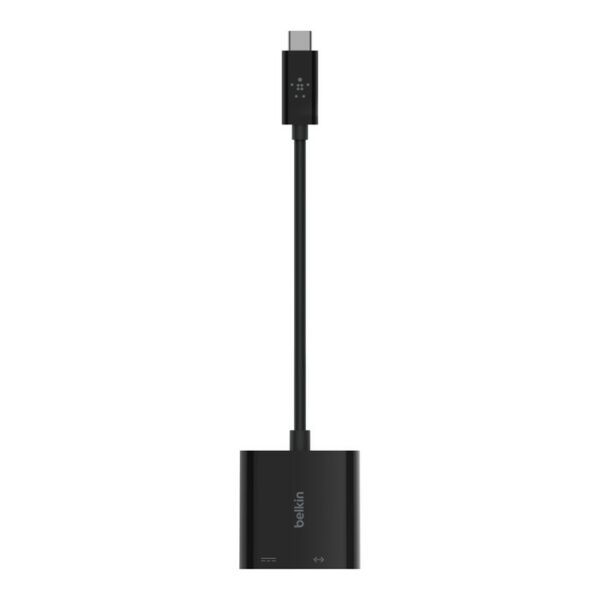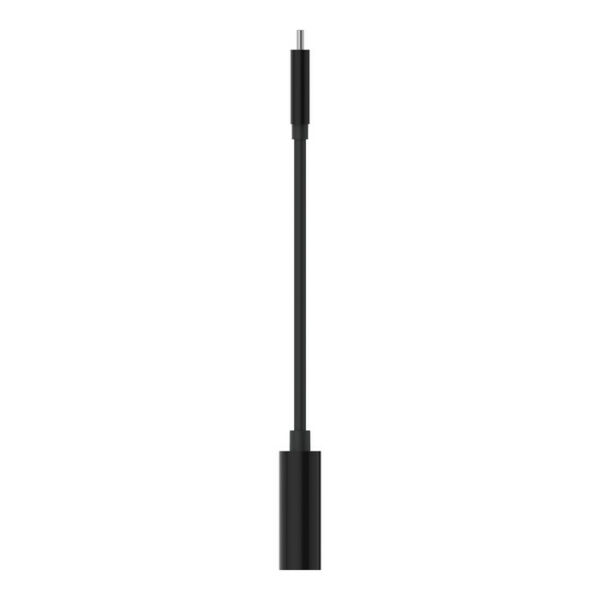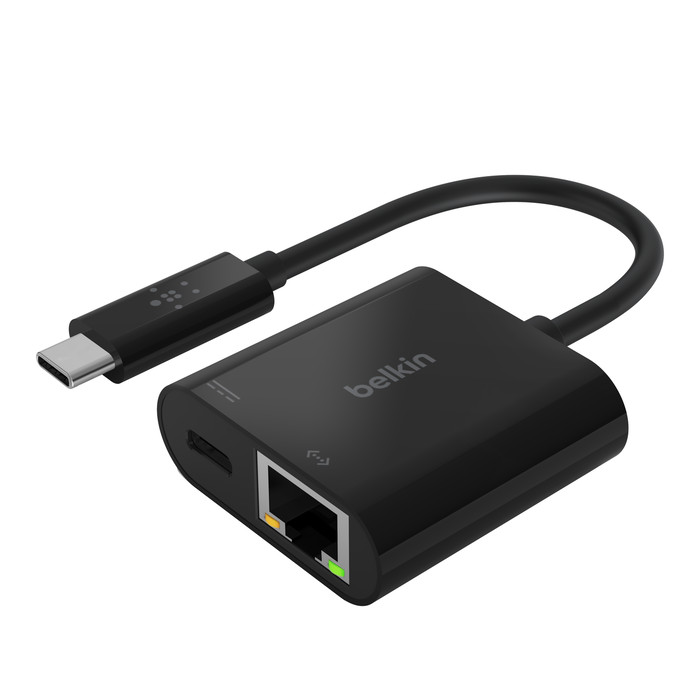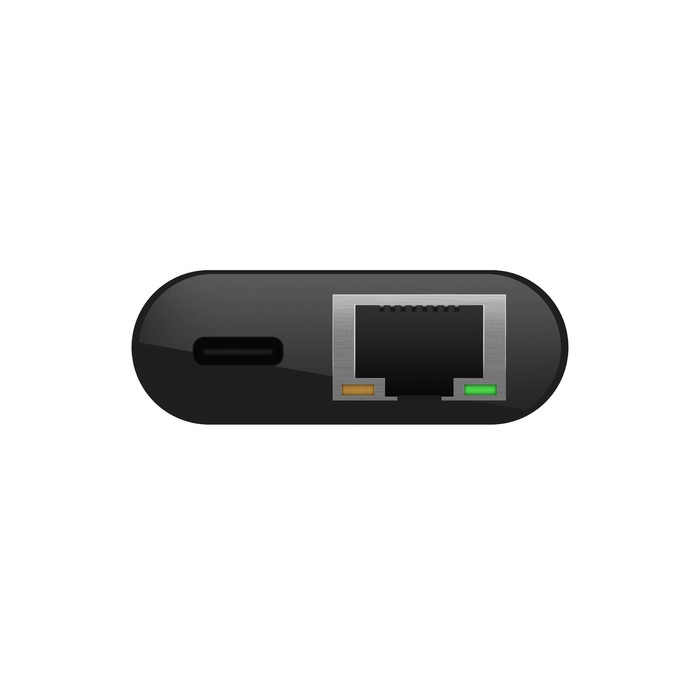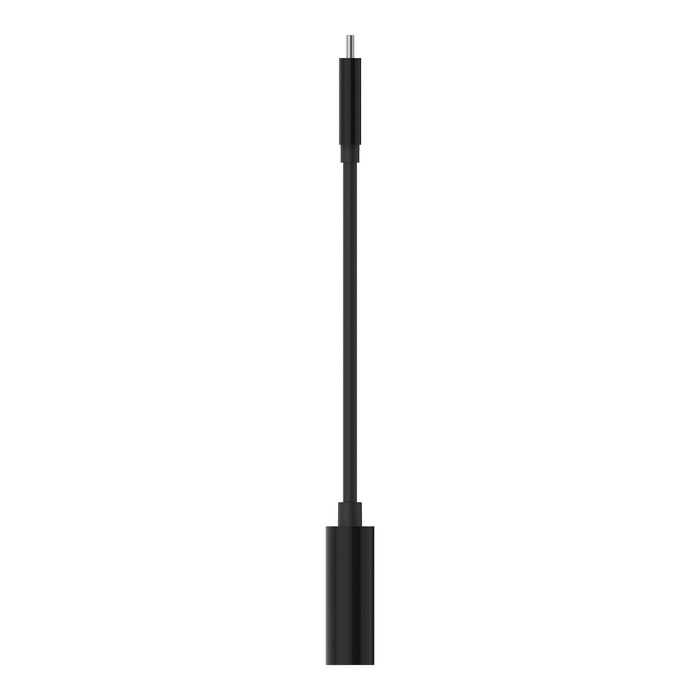 USB-C to hardwired Ethernet + Charge adapter for iPad / Android / PC
$39.55
For the new generation of iPads with USB-C, for recent Android phones and tablets and for Windows / Mac / Linux PCs. With pass-through for charging. Internet access via a standard LAN Ethernet cable at 1 Gbps!
Description
Reviews (0)
Technical Details
Description
Compatible with the new generation iPads (e.g. iPad mini 6th Gen) and future iPhones with USB-C charging connector. Apple MFi-certified ('Made for iPad/iPhone').
Works on Windows / Mac / Linux computers, on recent Android phones and tablets, recent Samsung phones
Super stable 1Gbps connection.
Charge port for simultaneous charging of your device (60W).
Wifi is bi-directional. For every piece of data sent by the wifi router, your wireless device sends back an acknowledgement. The wifi radiation from your device is strong and the device is often held close to the body. Especially with data-intensive applications such as video, wifi radiation is very high. With this Belkin adapter, you eliminate wifi radiation completely. You can put your device in airplane mode with wifi turned off and still surf the Internet and use apps that require an Internet connection.
Did you know that: A shielding case for the iPad in many cases does not actually reduce wifi radiation when measured, because most of the wifi radiation is emitted from the iPad towards the screen side.
Previous generation iPad/iPhone with Lightning charging port? Then you'll need the iPad Lightning Ethernet adapter.
How to use
Connect the adapter to the USB-C port of your device. Then connect an Ethernet cable from the adapter to a LAN port of your router. Now you have a completely radiation free Internet connection to your device!
Technical specifications
LAN/ETHERNET: Stable high speed 1 Gbps Internet connection. Connect your device to the Internet through hardwired LAN.
CHARGING FUNCTION: Charge your device via the charging connector (max. 60W). Through the adapter's charging port you can charge your device by connecting your USB-C charger. The adapter always provides an internet connection, whether or not it is connected to a charger.

PLUG and PLAY: No need to install any software drivers.

Original Apple / Belkin certified product.
Dimensions
Width: 41 mm / 1.6 in
Height: 14 mm / 0.6 in
Length (excluding cable): 40 mm / 1.6 in
Cable length: 130 mm / 5.1 in
Grounding
When a non-grounded charger or router is connected, this will produce a high electric field that is conducted to the iPhone or iPad. You can solve this by grounding either your device or your charger.