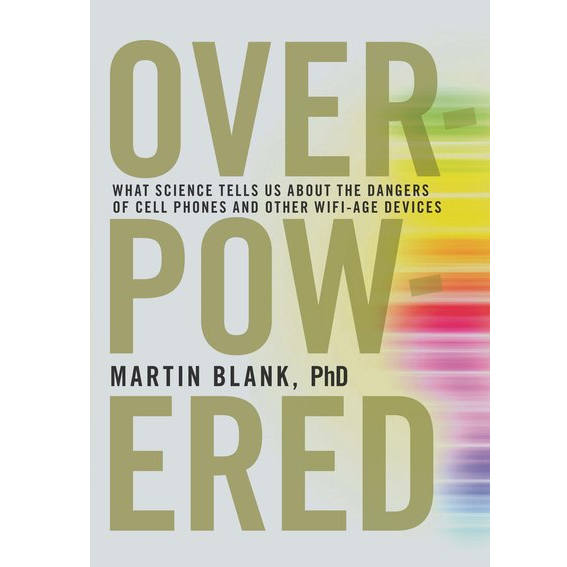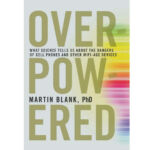 Overpowered – Martin Blank, PhD
$16.22
Beschrijving
Beoordelingen (6)
Beschrijving
Er is een absoluut TOP boek uitgekomen wat ik u warm kan aanbevelen: 'Overpowered' van Martin Blank, wetenschapper en pionier met top-publicaties op het gebied van EM straling en gezondheid. Het boek heeft als ondertitel: "Wat de wetenschap ons zegt over de gevaren van mobieltjes en andere apparaten uit het wifi-tijdperk." Dit boek is ook nog eens bijzonder goed leesbaar, mede dankzij de New Yorkse uitgever Seven Stories Press.
Samen met een groep van 190 wetenschappers uit 39 landen heeft Martin Blank op 11 mei 2015 een indringende internationale oproep gedaan aan de Verenigde Naties om eindelijk iets te doen aan de ongebreidelde groei van elektromagnetische straling in onze leefomgeving. In deze video doet hij de oproep.
Keys, wallet, cell phone . . . ready to go! Cell phones have become ubiquitous fixtures of twenty-first-century life, suctioned to our ears and stuck in our pockets. Yet, we've all heard whispers that these essential little devices give you brain cancer. Many of us are left wondering, as Maureen Dowd recently asked in the New York Times, 'Are cells the new cigarettes?' Overpowered brings readers, in accessible and fascinating prose, through the science, indicating biological effects resulting from low, non-thermal levels of non-ionizing electromagnetic radiation (levels considered safe by regulatory agencies), coming not only from cell phones, but many other devices we use in our homes and offices every day. Dr. Blank arms us with the information we need to lobby government and industry to keep ourselves and our families safe.
Engelstalig
Paperback
Seven Stories Press
15x210x140 mm
314gr.
October 2015
1st ed.
ISBN101609806204
ISBN139781609806200